Looks like I'm going back to DC's City Paper's Crafty Bastard show. Don't let that new name fool you. It promises to be the same awesomeness that it has been in the past.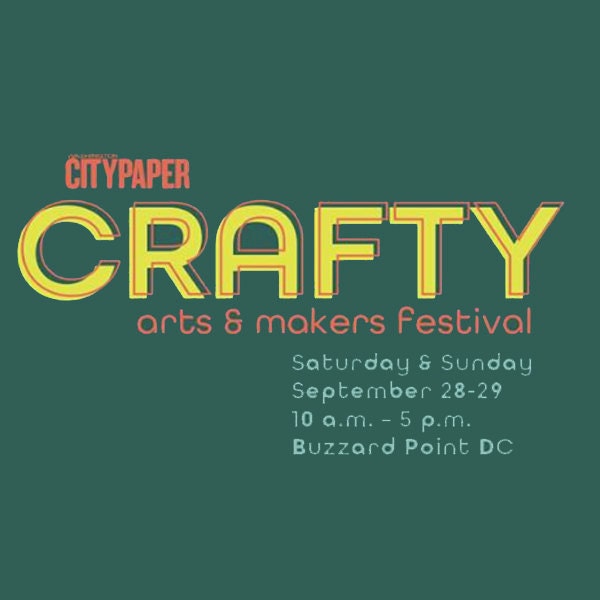 Then I'm off to Williamsburg for the The Occassion for the Arts the first weekend of October! I'm very excited about this show. I've been applying to this show for a while and have gotten on the waitlist before but never accepted. So this year is the year! My parents aways too us to Williamsburg as kids and it was one if our favorite places to go. So being right in the Colonial VIllage for the weekend is so exciting to me. Plus I can to stay with a childhood friend and her mom while I'm there so I"m excited just for all of the childhood memories!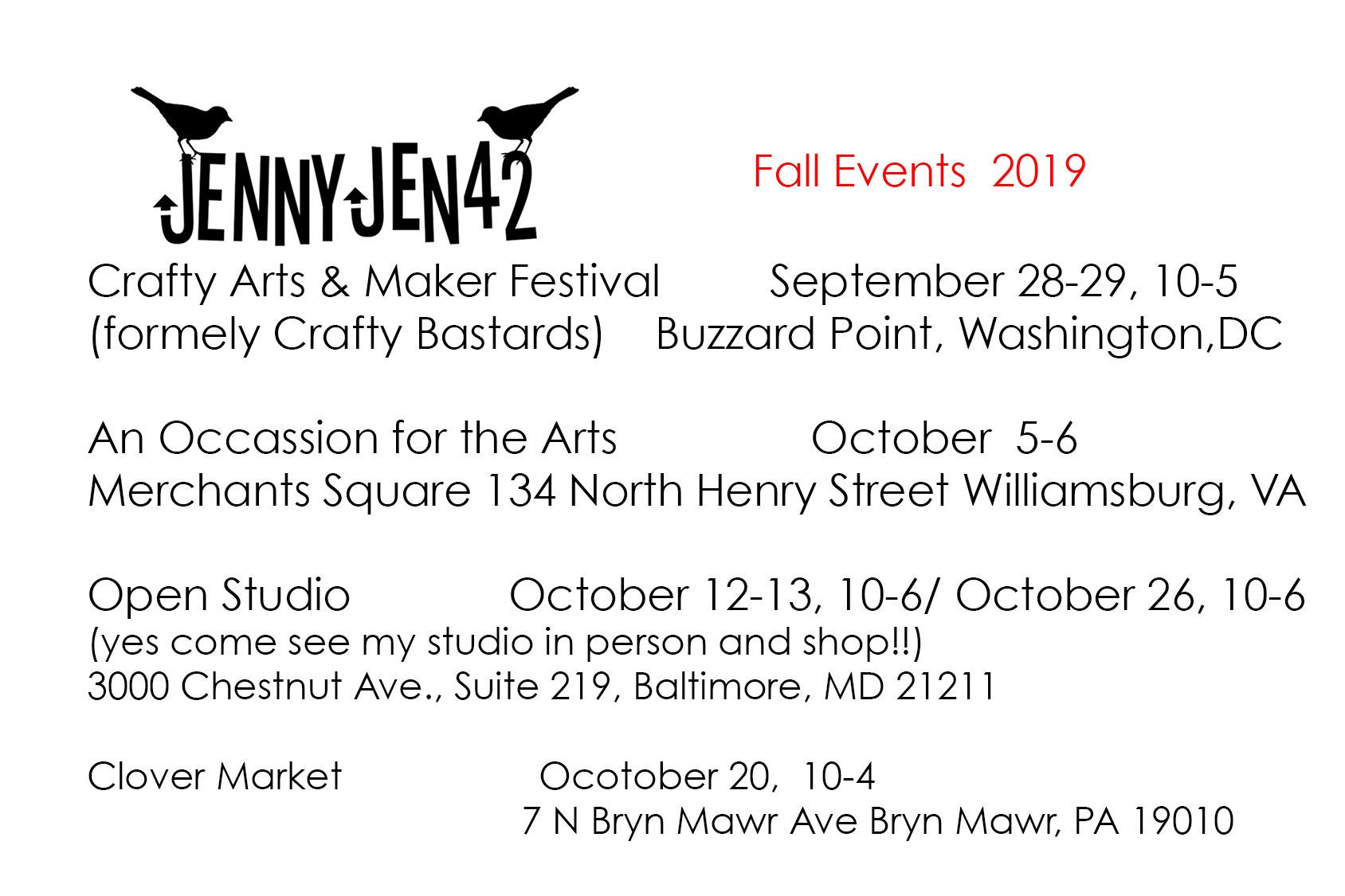 Here is the rest of the events for Fall.  Notice I'm going to be opening my studio for two weekends in October and then a Clover Market in Bryn Mar.  I thnk that will keep me pretty busy while I prepare for the Holidays!  So I hope I get to see you! PLease sign up for my newsletter because I[m going to send out some discount coupon for shows! I also am having a store wide sale in my on line shops over Labor Day! Everything is free shipping (Domestic only ) and 20% off!!!!