I've been working on my application for ACC Baltimore and not really happy with my past artist statements. Funny, the retired AP High School Teacher is being haunted by the Artist Statement (an activity that was responded with numerous sighs, expressions and faces). Why is this so hard to do? To talk about yourself and what you do with clarity, intelligence and enthusiasm. What inspires me? What is my process? Why do I do this? Who is my mentor? Oi…..it just makes my head hurt.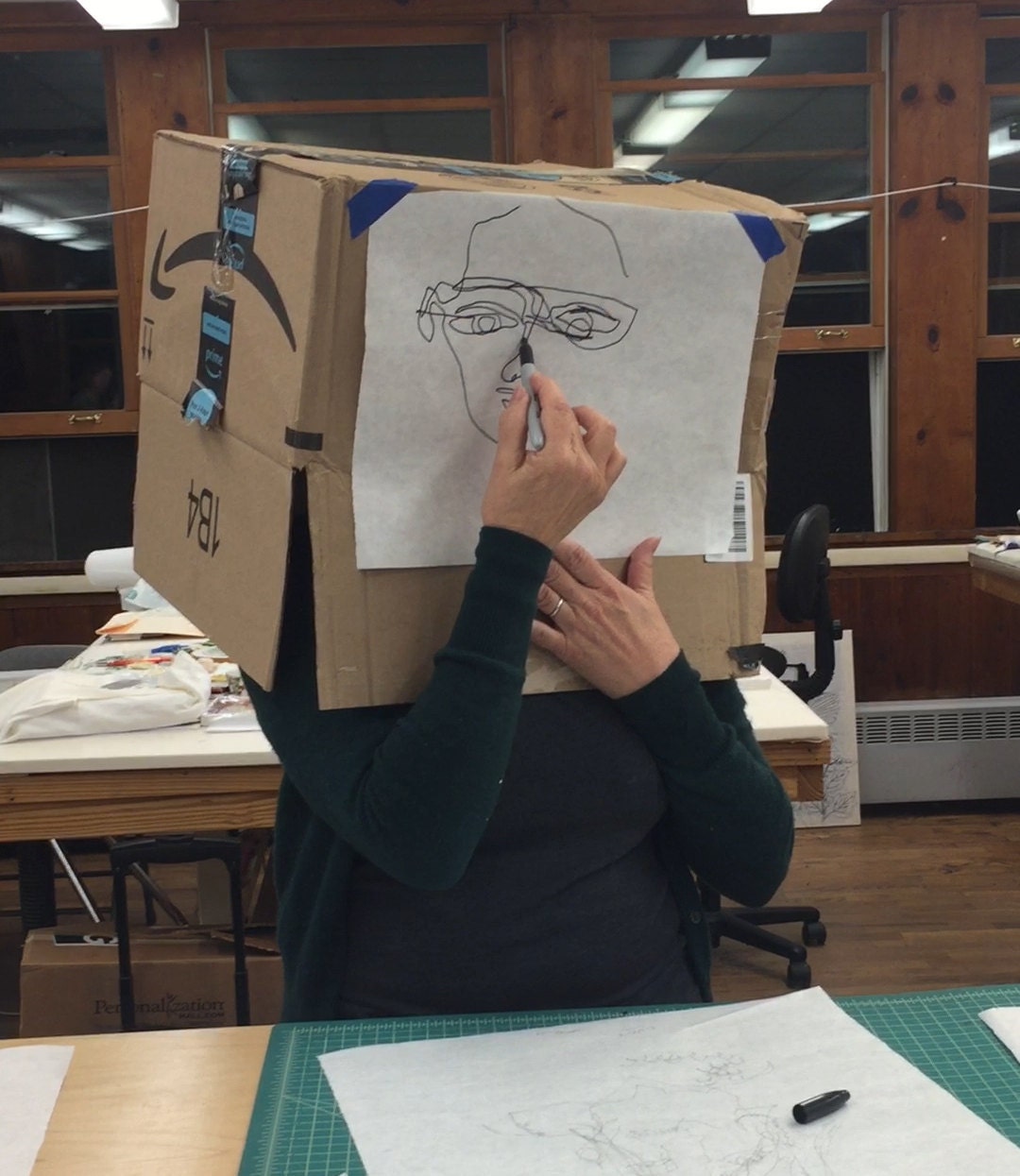 I can talk about how my sewing machine is my tool and that I draw with it. It isn't programmed. I can talk about all of the wonders of nature that I love and fear of each demise. My inspirations are endless….and then the mentors..the Diebenkorn, the David Salle, the Charley Harper. The numerous peers that have helped me with all of their love and support and great information and constructive feedback.   And then combine all of it with life itself.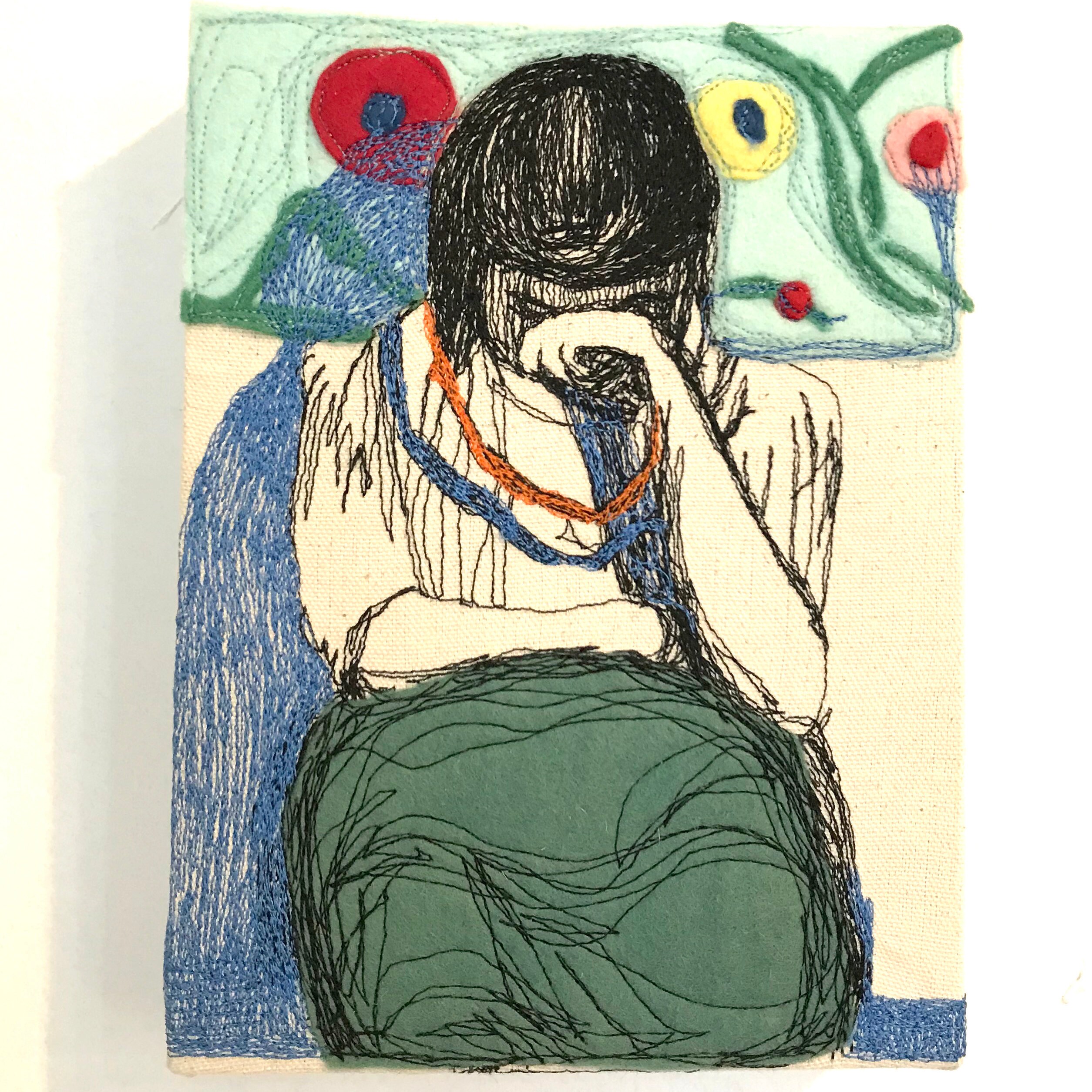 SO where do I begin, or meander to. First thing I must recognize is that I really need to write more. I'm feeling out of practice. And here I am in this great place to do just that. So keep checking in on my writings, my inspirations and my attempts to be clear. I promise to always have pictures!   
       Wish I could just include this video as  artist statement! Many thanks to my "Dane School Dropouts" crew for documenting our fun drawing in the box adventure at Penland Craft School!!! (MIss you all!) 
 And please, I love feedback and constructive feedback! SO please, comment if you like!