I'm getting ready for two months recovery from getting my second knee replaced. That means possible two months of not being in the studio. I've bought myself an organizer for my embroidery thread and a lot of thread in a wide range of colors and variations. I was so inspired by my "Dane School Drop out Crew" from Penland who were carefully picking not only what they were stitching, but what they were stitching on! Add my eagerness to start painting with thread, along with this year's calendar from the National Audubon Society of birds on the edge of being endangered and.....voila! my new project that I can do while sitting on the couch. Endangered birds on Vintage Linen napkins....an endangered element from an endangered way of life. Well, maybe not, thankfully I think many are going back to cloth napkins.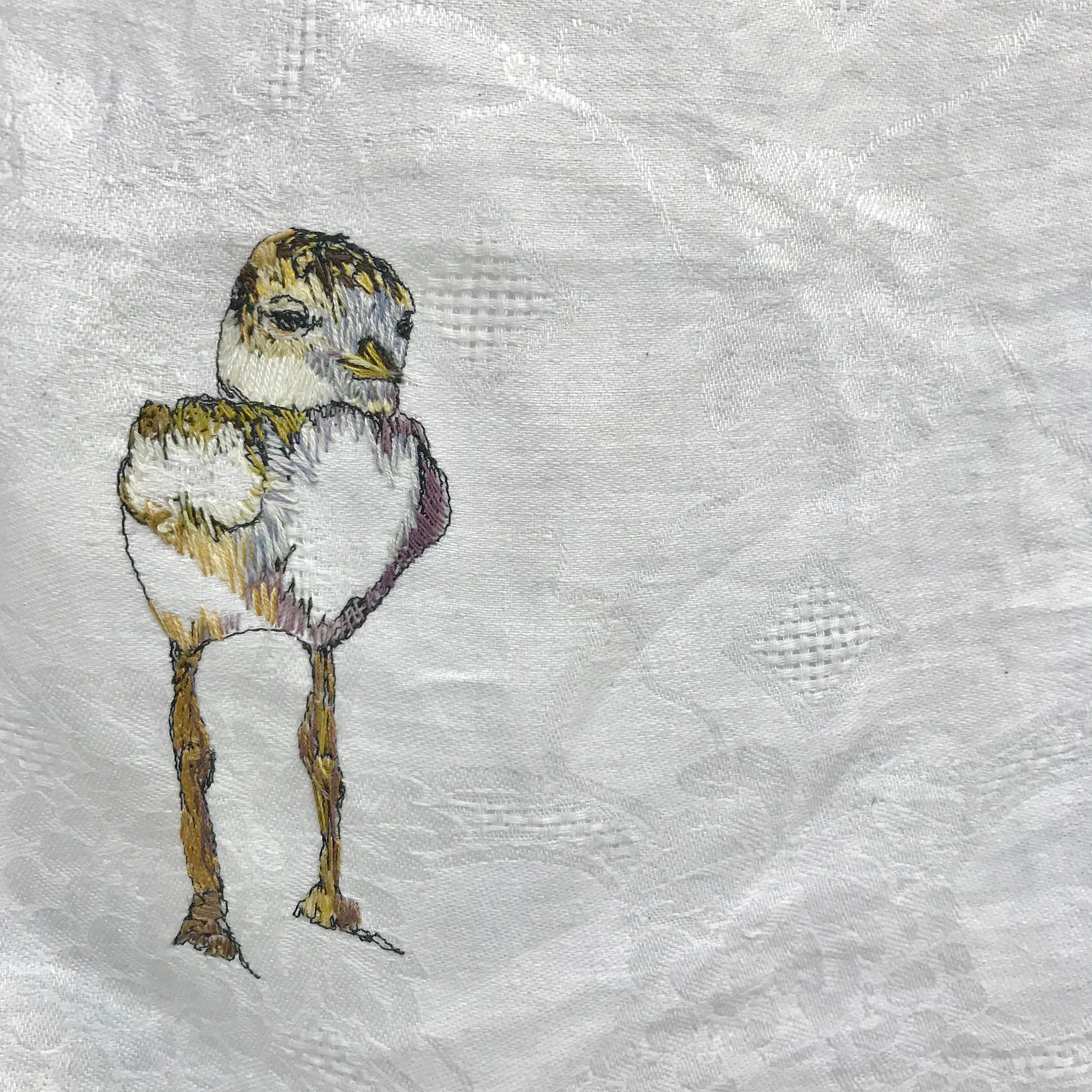 I've completed the Wilson Plover and have started on the Barn Owl. I'm enjoying the challenge and the color theory challenge. Remembering that stitching is a three dimensional act! That when you lay a purple thread on the surface a yellow reflection/ shadow will occur. Playing Impressionist with color thread. Mixing colors in my needle and in juxtapositions. I may need to make some new color wheels while I'm at it!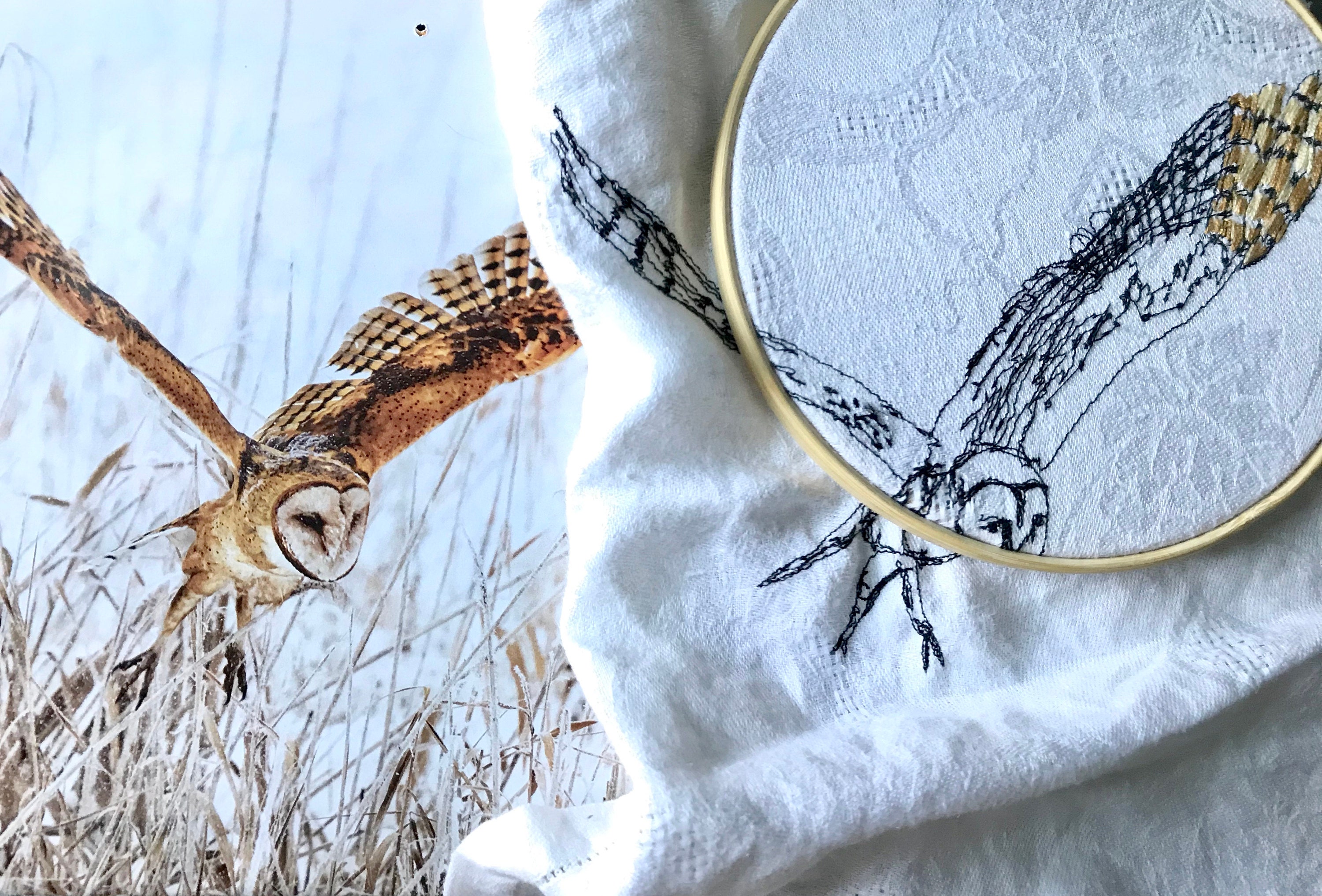 I start with an ink drawing in my sketchbook of endangered birds ( yes I had to start a new sketchbook just for this project) , then I freehand machine stitched a rendering of the sketch on the linen napkin. I use this line drawing as my guide for my new addition: hand embroidery! I've discovered that I actually need to use my head lamp when I'm hand stitching at night when I'm at home. Which also made me go to the eye doctor for a new prescription and a new pair of glasses that I'll get next week. Yeah for getting old!! NOT!!! This is a start. Will see how far this goes! I'm quite excited about it. I'll write more as I progress!