I just spent the past two weeks at Penland School of Craft, enrolled in a Stitching Drawing class that was taught by Susan Brandeis. 
I was one of a dozen amazing women, a group of a variety of talents, ages and experiences. I did not spend the entire time on the sewing machine, but actually stitching, and hand embroidery. French knots, running stitch, back stitch, blanket and satin, along with many variations and combinations. It slowed me down, made me ponder, converse and listen to many a tale and story, confession and discussion.  My group was loving and supportive, constructive and nuturing. A group who became family by the end of our session.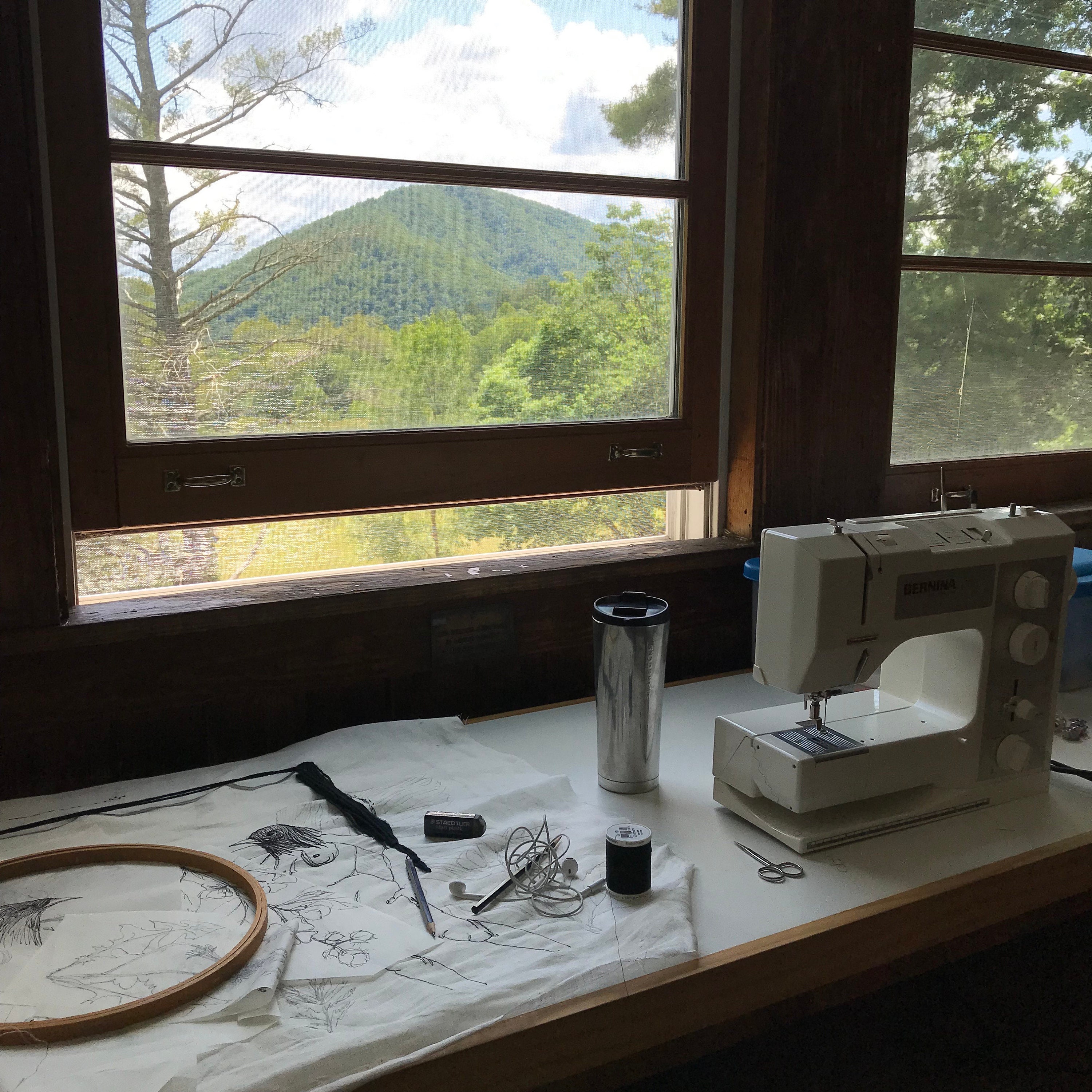 I needed a new direction. A new monkey wrench. I've been starting to question my artistic practice. Feeling like I have only been producing, thanks to this insane craft show season I've committed to. Missing the practice of looking and reflecting, experimenting and playing.  I needed to slow it down, take me back to those days of being in my studio, painting, with just as much time looking then making. There is only one thing an artist can claim as their own, its not the product, but the process that she possesses. And that process has been more like a manufactured plant than an artistic studio.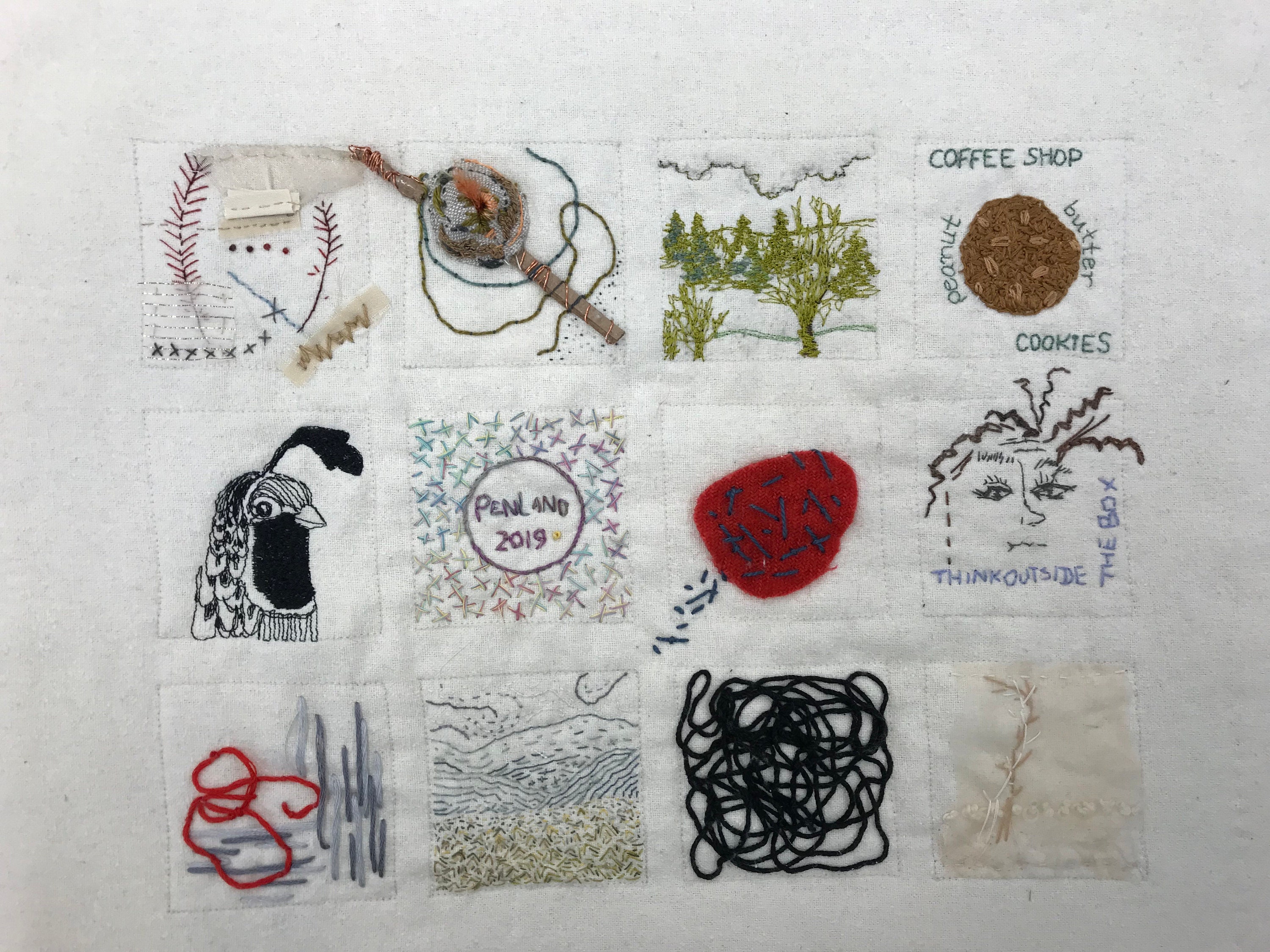 This was our sampler that we created for the Penland Auction! Each one of us is represented. I went with the quail to represent the machine! I have created a number of pieces, not many completed, but started for me to continue working on.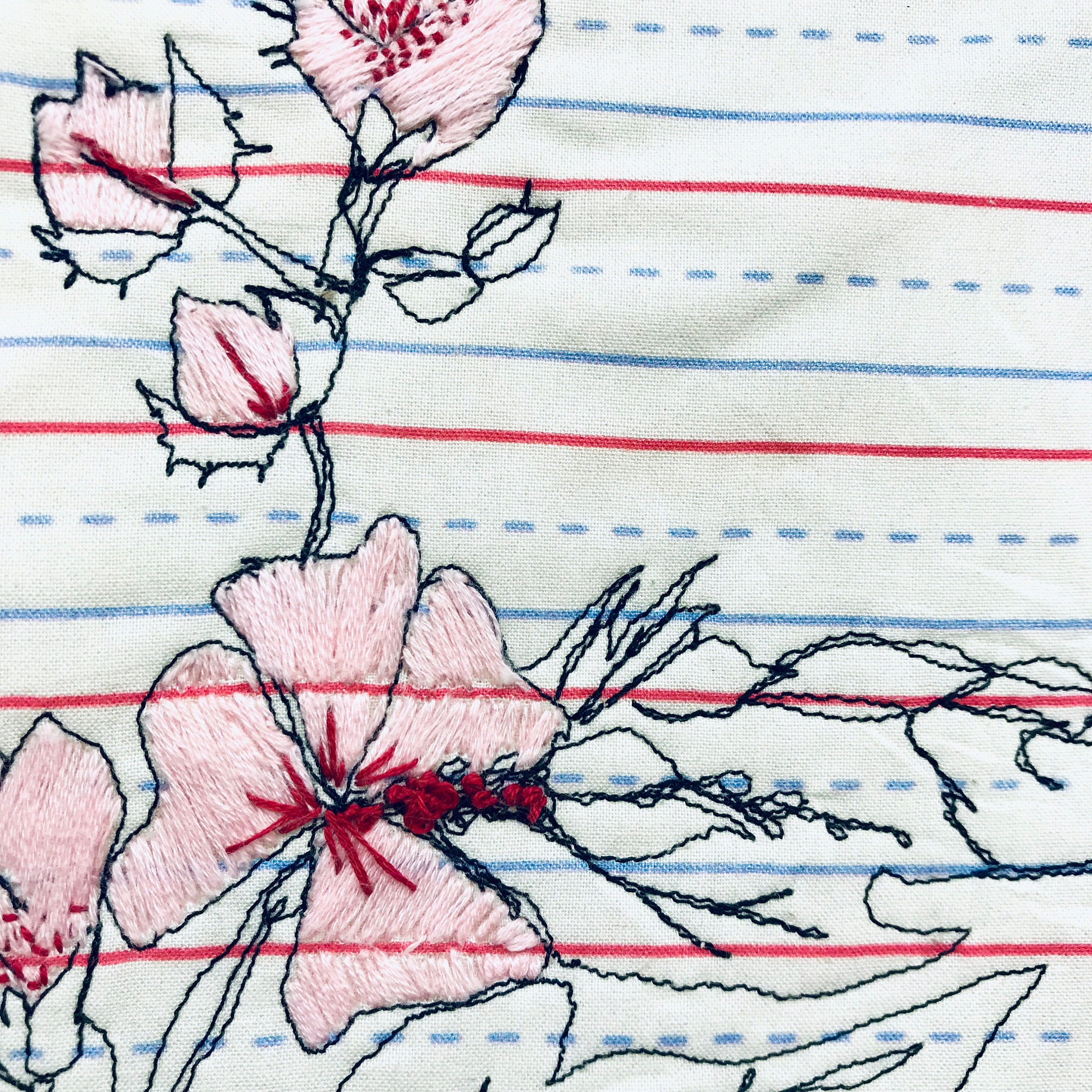 I am so excited and have promised myself to not let this past experience go by the wayside! I'm slowing down the craft shows and making myself work more on my artistic practice. So,  here we go, I'm going to write more here and document my continued artistic journey!!