I am a complex person. A painter, artist, artisan that has her heart in the emotional world as well as the concrete one. I use to sketch, make visual and verbal notes in hard cover sketchbooks for years. And then life got so busy, so crazy busy and the internet happened. I discovered the world of a blog where I could do both writing with visual context as well as connect inspirations and influences all in stride. And it made beautiful sense to me. Then my life got even more crazy busy once the internet and technology took over my teaching world and making world even buisier and my blog got ignored.   
        So here I am, with my new web site and a new blog. A new place to share my work and my influences and inspirations. I place where Ican share snippets of my favorite posts.  This is one of my favorites. About a night I still think about and ponder over the wonderment of this event, this person and this music.  THis post was from Sept 1, 2012.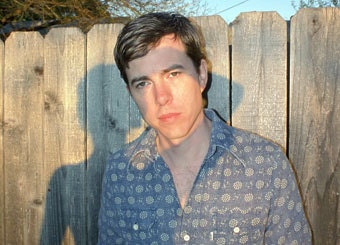 I have to talk about this miraculous occurrence that happened last Friday night. The miracle was: A man was able to sing with his guitar to a crowded outdoor crowd, and not one person talked while he sang! That's right, not one person talked while he was performing! The man: Bill Callahan. The place: The area behind the Current Gallery. The event: Maryland Film Festival presents APOCALYPSE: A BILL CALLAHAN TOUR FILM with special guests Bill Callahan and director Hanly Banks! If you are not aware of Bill Callahan, you should acquaint yourself with this powerful songwriter with majestic low auto voice, who can make a large crowd stop and listen! Perhaps you are more aware of his band, SMOG. The night was beautiful with yummy bison tacos by the Golden West and beers by the Union Brewery! Catch a sweet performance here.