By now, you hopefully have looked over my handmade products and have read my bio. You've noticed my vintage influence and my sense of aesthetics. AND of course, you have noticed my huge obsession of birds!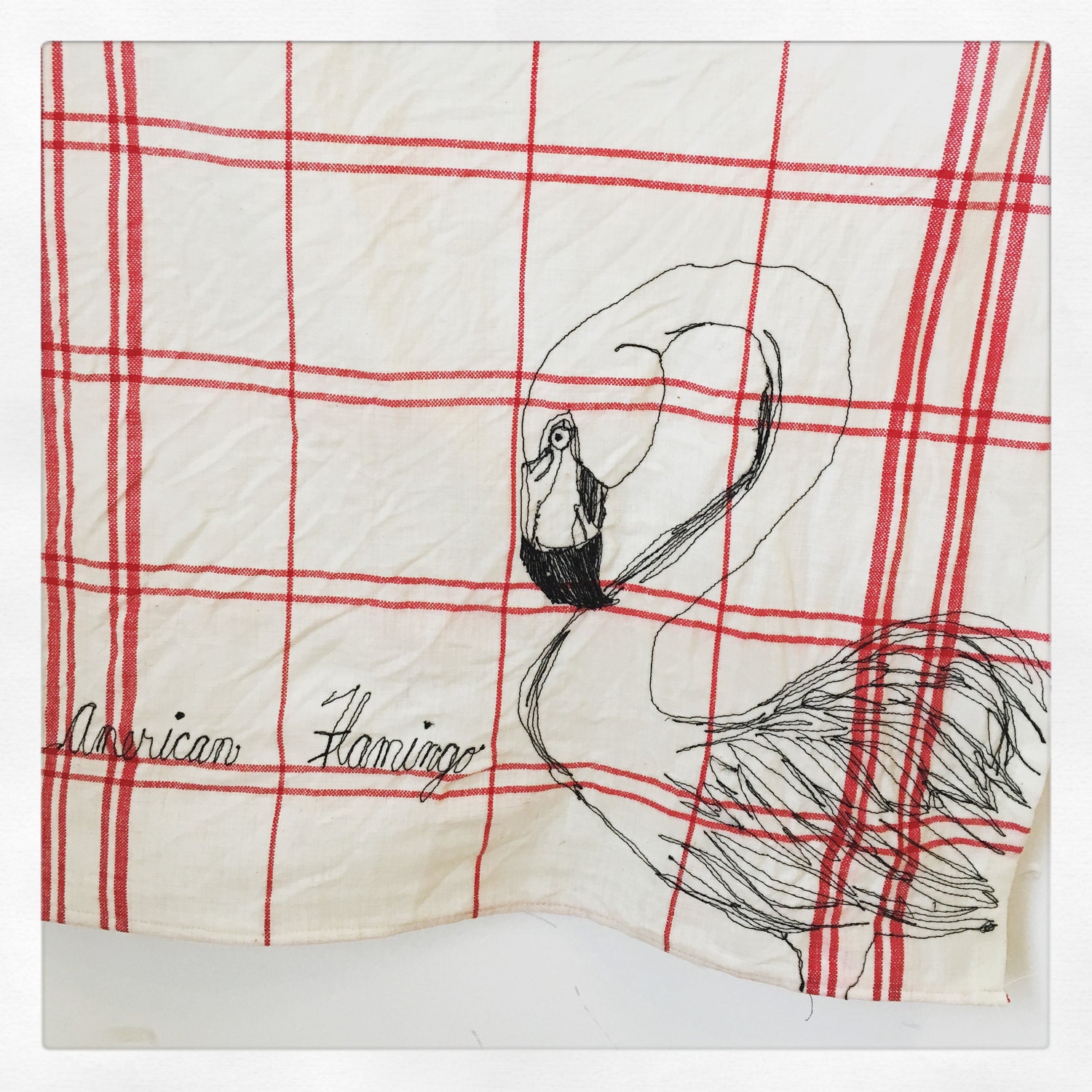 I've have been using my sewing machine, not just for construction, but these days, a whole lot of drawing. I love the line quality of the sewn line in the machine. Happy to see that this is a new trend in quilting and that I was able to find a good machine with the free stitch mode on it for me to easily draw with.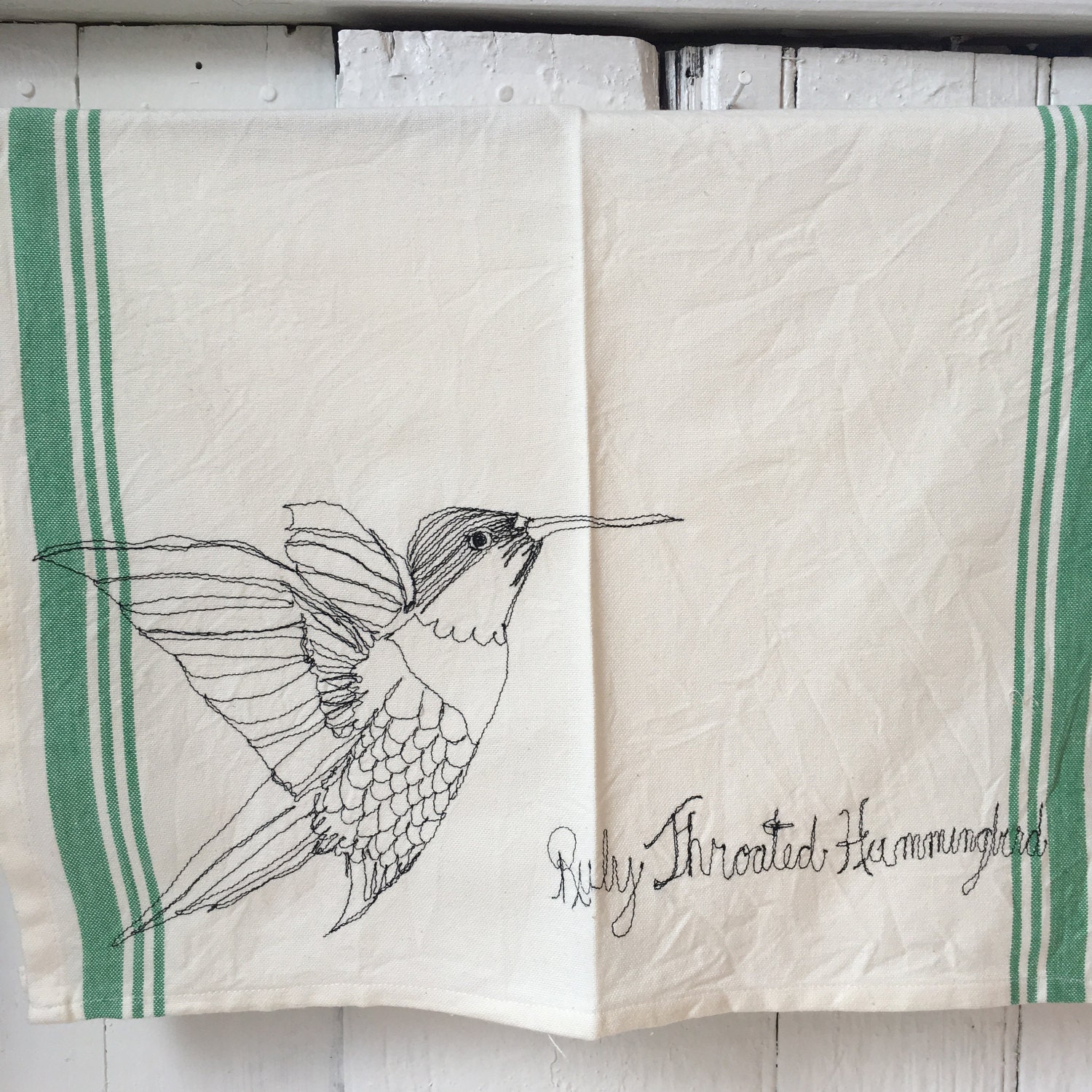 My bird identification tea towels have been a great seller. I completely sold out at the last clover market in Chestnut Hill outside of Philly! They are a great housewarming present as well as a great talking point in your kitchen!